The newest attraction to come to the quaint town of Deland, Florida is Hampton Inn & Suites. This hotel is the ideal place to stay when visiting this Central Florida city that puts you less than 2 miles from the vibrant and beautiful downtown brimming with award-winning restaurants and boutiques. It's where you'll find over 50 fabulous festivals each year, and if you want to access them with perfect convenience, Hampton Inn & Suites is the perfect choice for your stay.
Welcoming guests from all over for business or pleasure, Hampton Inn & Suites offers spacious accommodations in the form of guest rooms and suites that are comfortable, clean, and modernly-appointed to give you only the best during your stay. Those little touches like a refrigerator in your room for snacks and drinks, a 39-inch HDTV to relax and watch your favorite shows and movies, and free Wi-Fi to upload all your photos and keep in touch really make a difference, especially while you recline on those plump Hampton beds.

Whatever adventure you choose to have in Deland at Stetson University just minutes away, Skydive Deland, the Museum of Art, or head over to Orlando or even out to the beaches, you can start your day off on the right foot at Hampton Inn & Suites. The free hot breakfast gives you a dazzling array of tasty favorites to fuel your day. You can even grab it to go. As a foodie destination, Deland will have you tasting everything at every turn, and the modern fitness center at Hampton Inn & Suites is sure to help you keep up with your fitness routine. Plus, no Florida vacation or staycation is ever complete without a swim, and the outdoor pool assures you'll get to make a splash!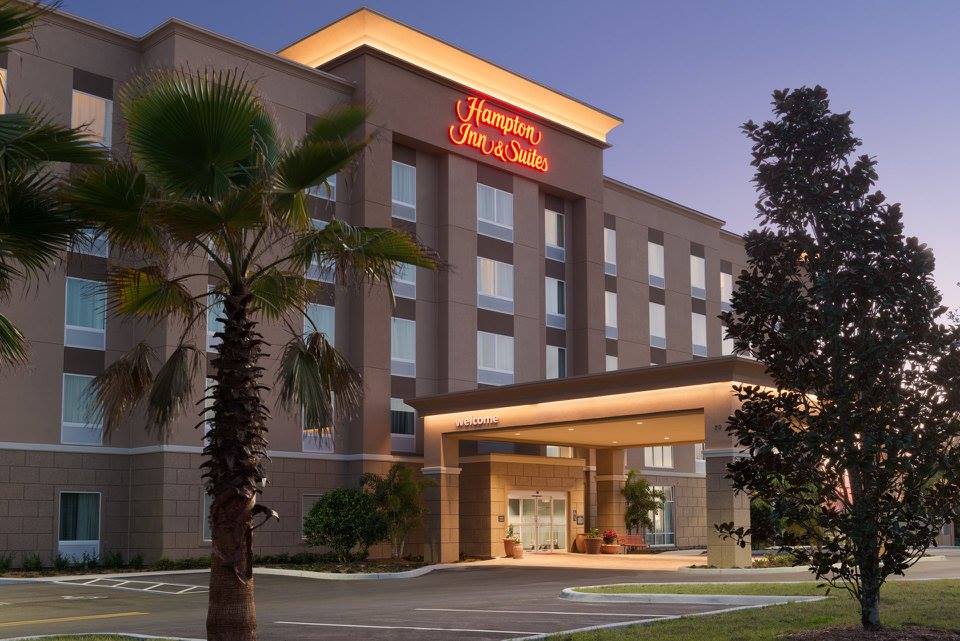 Start the day with Hampton's free hot breakfast and enjoy access to our contemporary fitness center and outdoor swimming pool. Business travelers can utilize the business center and host events and presentations for up to 40 guests in one of our flexible meeting rooms. DeLand is also known for their fabulous restaurants. We'll happily recommend great area options during your stay!
Stock up on everything you need to keep your in-room fridge full of snacks and drinks at the on-site 24-hour pantry at Hampton Inn & Suites, or even pick up sundries you might have forgotten to pack. Should business matters arise, they're no matter when you head to the Business Center so you can get back to enjoying all that Hampton Inn & Suites and Deland has to offer. If your sole purpose for your trip is business, consider having your meeting here. The state-of-the-art boardroom can host up to 40 guests, and with the great staff at Hampton Inn & Suites, your event will be handled professionally.
Hampton Inn & Suites always gives you the 100% Hampton Guarantee so take the road less traveled over to Deland and escape the crowds for a true taste of Floridian charm in Central Florida. With access to everything from Orlando to Daytona while being tucked away in a quietly beautiful setting, you'll love Hampton Inn & Suites in Deland!
Hampton Inn & Suites in Deland, Florida Address, Telephone, Website, and Social Media Pages
20 Summit Oak Place, DeLand, Florida, 32720, USA
TEL: +1-386-279-7808
Website | Facebook | Twitter | Google Maps | 360 photos on Google Maps | View video on YouTube | View Video on Facebook | TripAdvisor Reviews |  View on Pinterest | View video on LinkedIn | View video on IGTV